House Door Lock Replacement In DENVER
EMERGENCY Lockout Service
Full Guarantee on every job
Local, Licensed Locksmith
Who We Are?
Lock Pixies Locksmith has been proudly serving the fine people of Denver for over 11 years with many more to come. We offer a full slate of locksmith services that we make available for homes, commercial businesses, and cars. Our goal is to offer our fellow residents the best Denver mobile locksmith services possible, always at affordable prices.

For all your needs,
call Lock Pixies
100+ 5-star reviews
On a snowy night in Denver, I needed a car locksmith fast. The response from Lock Pixies was incredible.
Sally H.
After dealing with a Lock Pixies locksmith, that will be the only locksmith I'll call in the future.
I couldn't believe how cheap it was to get 4 car doors and the truck rekeyed by Lock Pixies.
Marcus M.
House Door Lock Replacement
Over time, house door locks will age. As they age, they will begin to break down, which puts you and your family increasingly at risk. At some point, your door locks will require house door lock replacement.
Instead of risking a home lockout due to a broken or malfunctioning door lock, you should consider calling a Denver residential locksmith like Lock Pixies Locksmith. It's better to be proactive about your home security needs than to await trouble.
We can come out and test your current locks to see which ones might need to be replaced. If we find a lock or locks that are at risk, we would make recommendations about changing house locks.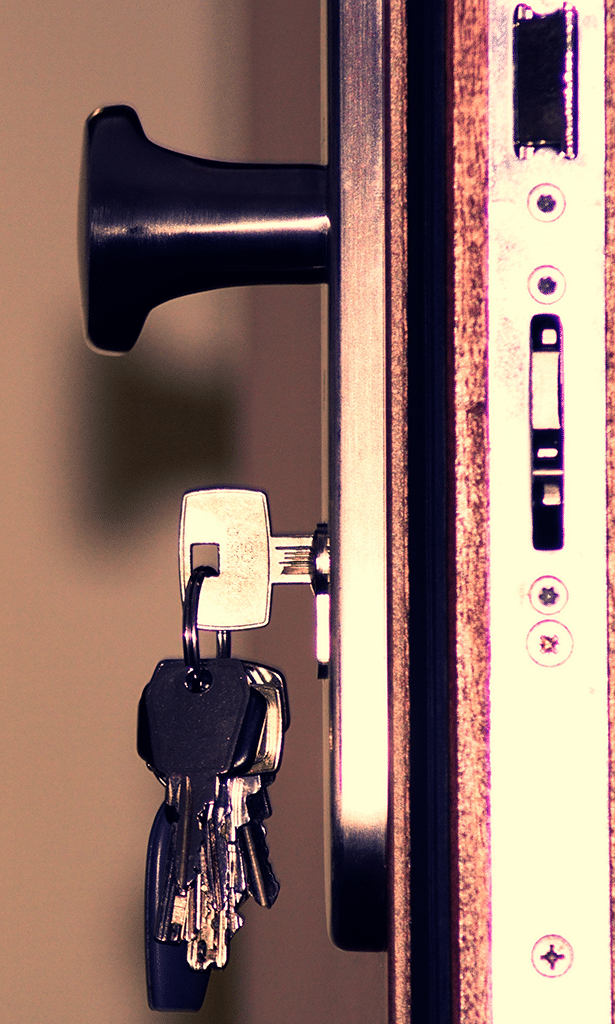 Now for the good news! As a professional Denver mobile locksmith, we have access to all kinds of high-security door locks in Denver. Remember, this is your opportunity to replace your current locks with something that would improve your home security. Once you have chosen the locks you want, we'll proceed to do all of the lock installations you would require.
You will absolutely find our prices to be fair and affordable.
Changing House Locks
As a responsible emergency locksmith in Denver, we have a clear understanding of what constitutes a door lock emergency. A door lock emergency is an emergency that is created by door locks becoming compromised and vulnerable to possible intruders.
The two instances we often see that create said emergencies are house break-ins and lost keys. If someone has already broken into your home, it's possible they did it by picking or damaging a door lock. What should that mean to you? If they did it once, they can do it again.
If you were to lose your house keys, those keys are out there somewhere, perhaps in the hands of a potential intruder. Does that make you feel secure?
In our role as an emergency locksmith in Denver, we would be remiss to not strongly recommend a change of lock or locks anytime your home is at risk. You are at risk when your locks have been compromised. What's the saying, "discretion is the better part of valor?"
If an emergency does occur, Lock Pixies Locksmith stands ready to come to your home and handle the door lock installation process for all of your locks. As is the case with lock replacements, we'll help you find and install locks that will be harder to compromise in the future.
You might actually want to consider an electronic locking system
that is infinitely more difficult to penetrate.
Door Knobs Installation
If you are going to change your door locks, regardless of your reason or reasons for doing so, you might want to consider changing your doorknobs as well. Think about it. You are already considering a change of lock or locks. Maybe, you would like to decorate your doors with new knobs. Maybe, the security features that interest you the most include locks embedded in pre-manufactured doorknobs. There a plenty of good reasons to change knobs should the opportunity present itself.
Yes, Lock Pixies Locksmith offers door knob installation services. In fact, a lot of our well-trained and licensed locksmith technicians find it easier to change an entire doorknob as opposed to changing a lock.
As part of the doorknob installation process, we can offer you access to a wide range of knob brands and styles. You'll be amazed to see some of the new security features that door hardware manufacturers have been developing in recent years. There are some amazing options available along the entire pricing spectrum. We'd be happy to consult with you and offer you our recommendations.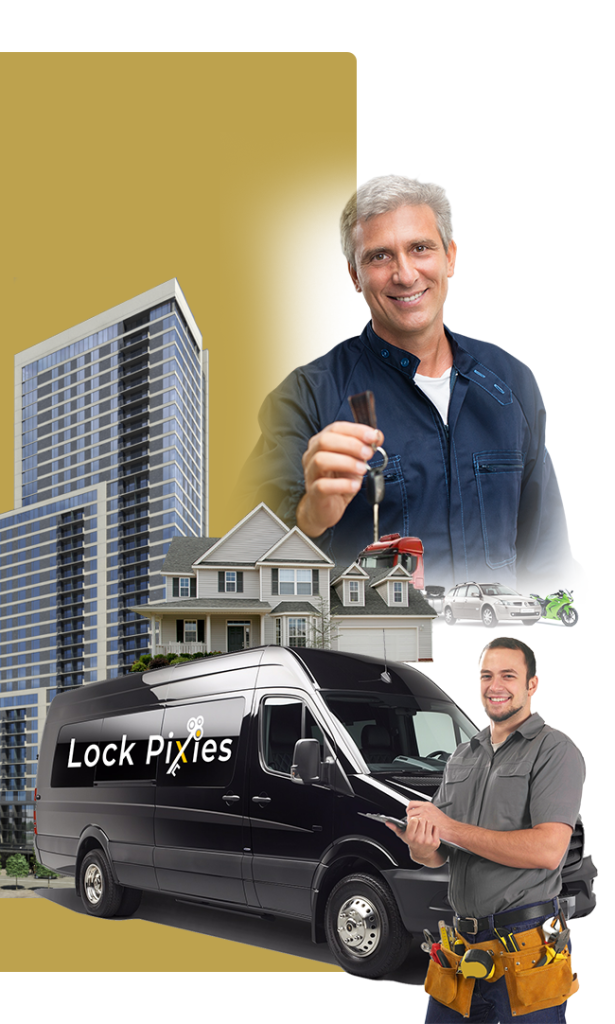 How Can We Help You?
You have a right to feel secure in your own home. If that means having door locks and other security features that are reliable, we are here to make sure that is exactly what you have. As a top Denver residential locksmith, we stand ready to handle all of your door lock issues and needs with our quality Denver residential locksmith services. That includes changing door locks, fixing door locks, and full door lock installations.
Frequently Asked Questions
I'm not sure what kind of door locks I should go with, can you help?
Yes. We would be glad to meet with you and look at your home security needs. That would give us an opportunity to discuss the kinds of door locks that would best keep your family safe and secure.
How long would it take for a lockchange or all lock changes throughout my home?
In order to offer a meaningful time estimate, we would need to consider the number of locks you want to be replaced, and the types of lock or locks you would choose.
Are new locks expensive?
Locks are available along the entire price spectrum. You should make your choice based on your budget and your security needs. During the decision-making process, you need to understand that there is a direct correlation between the price of a lock and the level of security that the same lock will provide.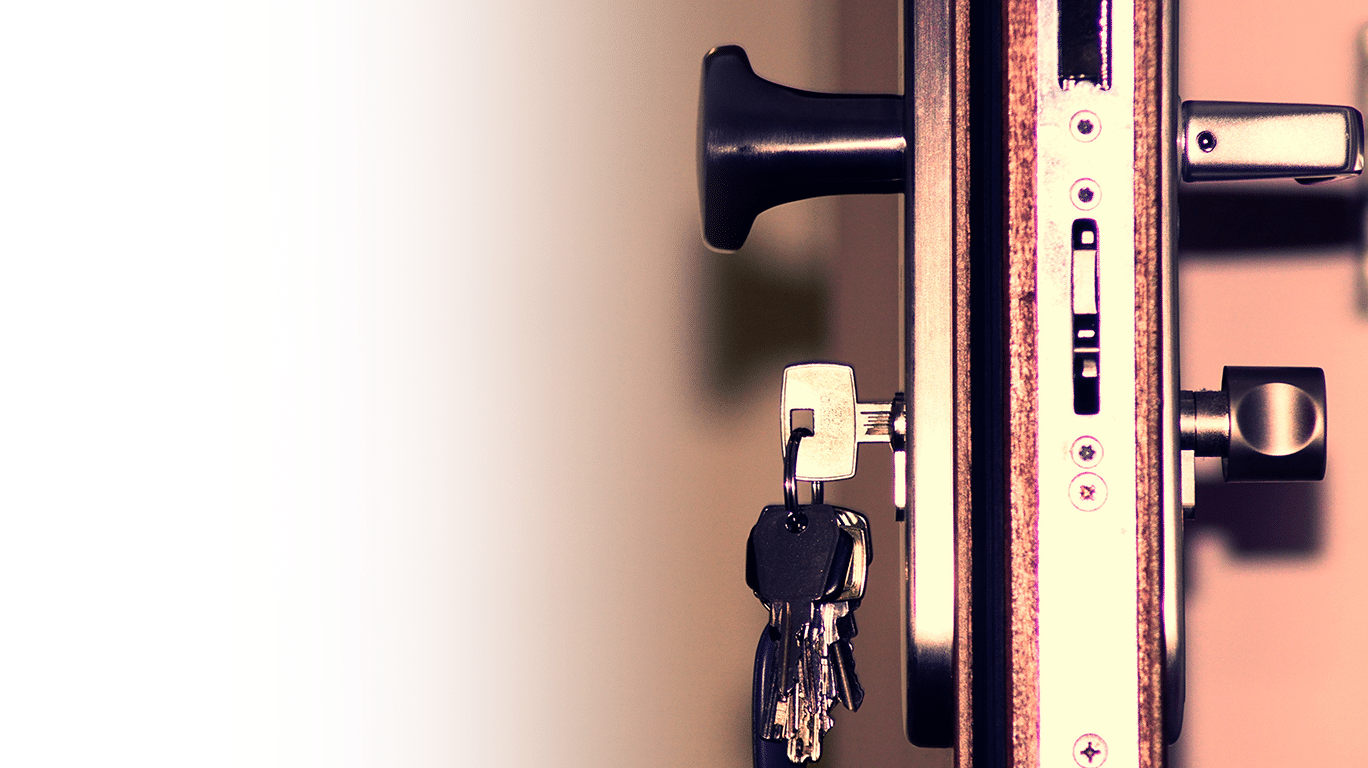 How can we help you?
As a full-service locksmith in Denver, we have to ability to help you anytime you have a problem with locks, keys, or an electronic security system. Beyond serving as a reliable car locksmith in Denver, we also provide residential and commercial locksmith services all year.