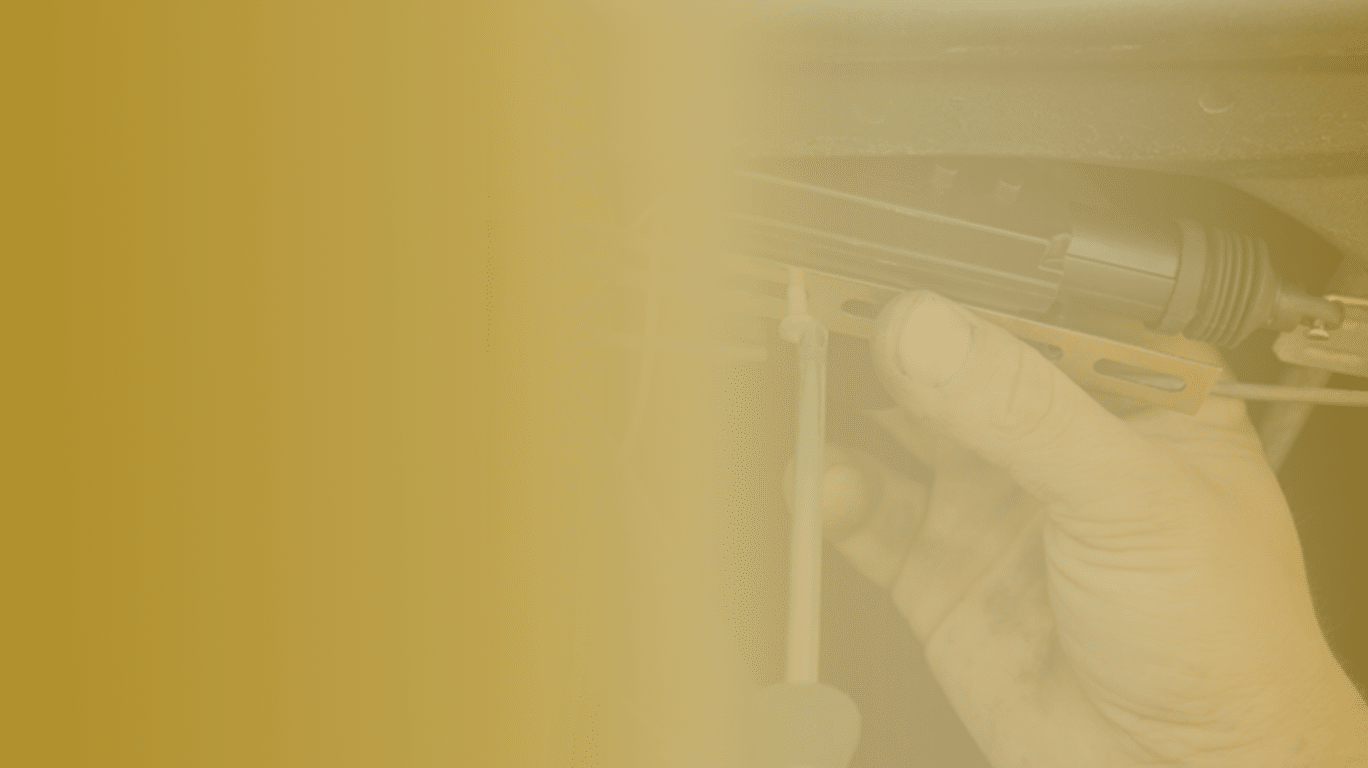 Car Door Lock Repair
EMERGENCY Lockout Service
Full Guarantee on every job
Local, Licensed Locksmith
Who We Are?
Lock Pixies is a renowned commercial locksmith company in Denver. We pride ourselves on our quality service to Denver business owners since we best understand their security needs. We have been part of the Denver business community for over 11 years, offering outstanding locksmith services to our clients. Lock Pixies is attuned to the needs of each client to guarantee customer satisfaction.

For all your needs,
call Lock Pixies
100+ 5-star reviews
On a snowy night in Denver, I needed a car locksmith fast. The response from Lock Pixies was incredible.
Sally H.
After dealing with a Lock Pixies locksmith, that will be the only locksmith I'll call in the future.
I couldn't believe how cheap it was to get 4 car doors and the truck rekeyed by Lock Pixies.
Marcus M.
Car Door Lock Repair
A professional locksmith offers car door lock repairs. These services involve restoring or repairing the locking mechanisms in car doors to operate correctly and safely. Car locksmiths use techniques such as picking, jiggling, and decoding the lock. In addition, locksmiths use specialized tools such as tension wrenches, decoders, and picks to fix car door locks.
Denver automotive locksmiths repair faulty locks to work with other existing locks. Should the lock suffer irreparable damage, they fit a replacement lock that matches the existing car keys. If you're looking to replace car door locks in Denver, contact Lock Pixies for experienced locksmith services. Our locksmiths have the experience to repair standard car door locking hardware and modern locking technologies.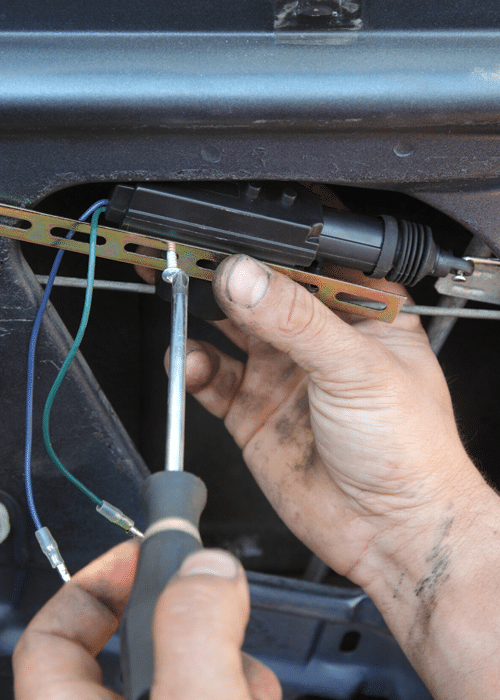 Defective car door locks could result from a malfunctioning logic board or an electrical short in the system. Fixing faulty car locks protects your car from potential theft or break-ins. It increases the longevity of your car's locking system, saving you money on costly replacements in the future.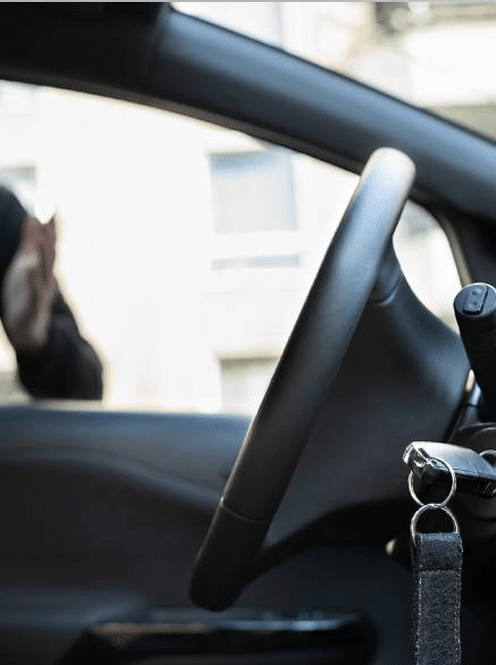 Locked Out of Car in Denver?
If you have locked keys in the car, the first thing to do is stay calm. Call 911 if you are on the roadside, in a lonely place, or if a child or pet is locked inside. An emergency response team will come to you immediately, tow your vehicle to a safe space, and rescue whoever is trapped inside.
Troubleshoot your locks to see whether any other lock is open to access the car from another door or window. You can also try getting in through your trunk if it is open. Call your family or friends to let them know your situation and whereabouts. Have them bring a spare key if you have one or a tool that you can use to pry open a car door.
If this option is not viable, you need to contact an emergency automotive locksmith for assistance. They can replicate keys and provide car key replacement in Denver if needed. Automotive locksmiths can make temporary key fobs to open the doors to retrieve your permanent keys. This type of key cannot start your car. Car key replacements in Denver are necessary if you have lost your permanent keys.
Some car manufacturers have phone apps you can use as a car key in an emergency. Other car models have a door-mounted keypad that uses a code to unlock the doors.
How Do You Open a Car Door If the Lock is Broken?
One way to open the car door is to use a slim jim. A slim jim is an L-shaped tool usually made of metal or plastic that fits between a car window and its weather stripping. Inserting the tool between the window and weather stripping gives you access to your vehicle's interior latch so you can open it manually.
Another way is to spray an oil-based lubricant on the jammed door lock. Afterward, you slide the car key into the keyhole and wiggle it to spread the lubricant inside the lock. The lock should now glide, making it easy to turn your key and open the door. This method only works if the lock is jammed due to mechanical wear.
If your car has key fobs, you can start it by using emergency keys or jumper cables connected directly to the battery terminals. However, it's best to have a qualified technician fix your car door locks for safety reasons.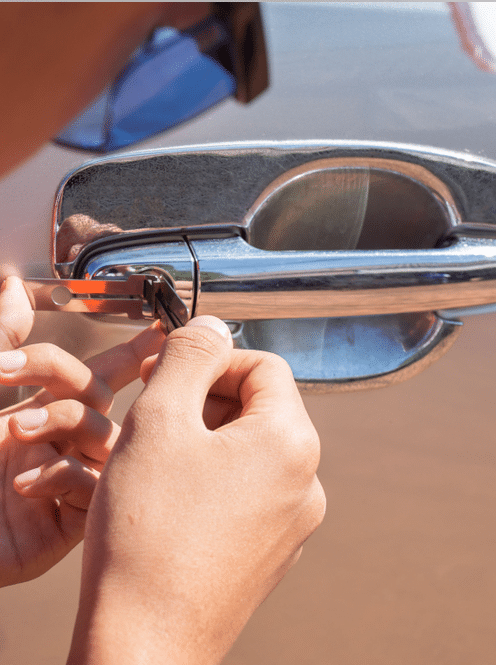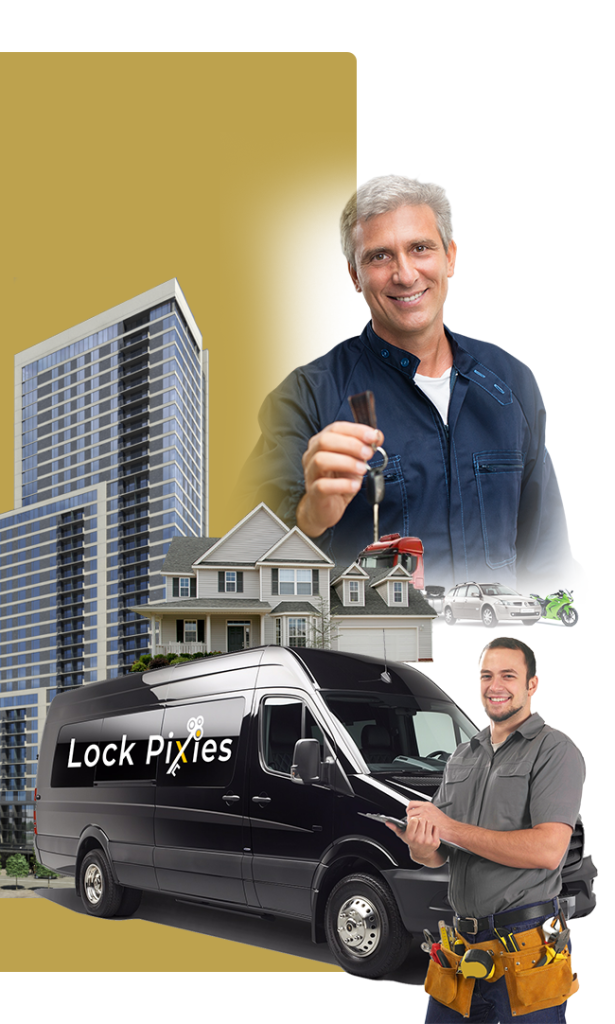 How Can We Help You?
Lock Pixies solves all your car lock problems in the Denver area. We have experienced automotive locksmiths and a functional mobile locksmith service on call 24hrs. Lock Pixies troubleshoots car security features, such as central locking systems, to enhance your car's safety. We offer a full range of automotive lock services in Denver at your convenience.
Frequently Asked Questions
Can a car locksmith repair a car ignition?
Yes. A trained Denver automotive locksmith can repair your car ignition. Call a mobile locksmith if your key gets stuck in the ignition; the key won't turn or have a broken ignition. Your car ignition lock can suffer normal wear and tear due to improper servicing or prolonged use. A professional locksmith should inspect the car to determine whether it needs a repair or replacement.
Can my vehicle start without repairing the ignition?
Yes. Your vehicle can start without an ignition repair. However, the methods used to start the engine are common in automotive theft. You can start some car engines by taking away the ignition cylinder and using a screwdriver bypass or by hotwiring. New car models have deterrents against such forced ignitions.
How do I tell whether it is my car door lock or my key that's broken?
It is best to call your Denver automotive locksmith to verify for you. You can test your key on other car locks to see whether it works. You can also use a spare key on the said lock, and if at least two keys do not open the car door lock properly, the lock needs repair.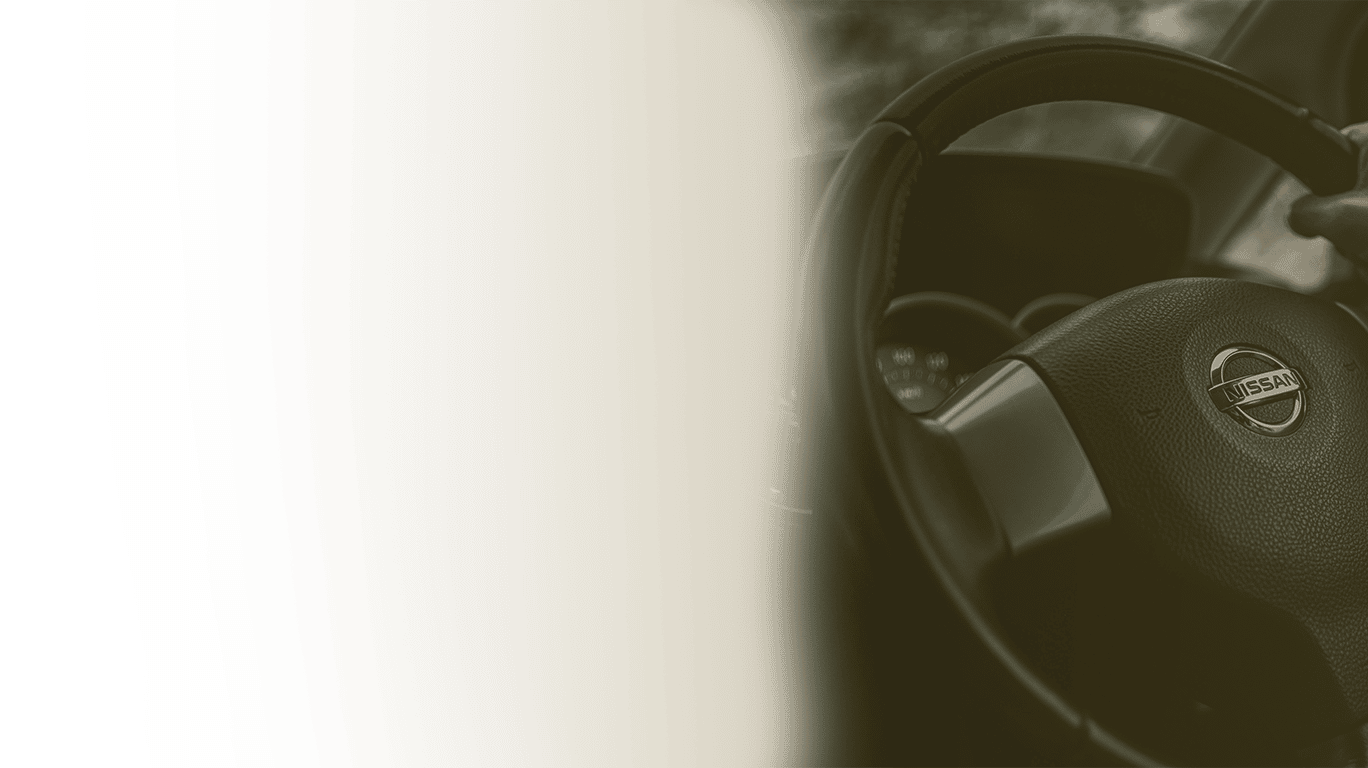 How can we help you?
As a full-service locksmith in Denver, we have to ability to help you anytime you have a problem with locks, keys, or an electronic security system. Beyond serving as a reliable car locksmith in Denver, we also provide residential and commercial locksmith services all year.